Role: Digital Marketing Manager
Company: HappyKite Ltd
Salary: £25-30k
We are a small but expanding full-service digital agency looking to recruit a Digital Marketing Manager to look after our growing list of eCommerce clients.
A bit about Us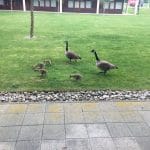 We design, build and grow eCommerce sites for small to medium sized businesses in a range of industries. Typically our work is split 50 / 50 between one-off project work and ongoing partnerships. We strongly prefer the latter.
We're currently a team of 5, working out of a little office by a duck pond in Luton, Bedfordshire.
What we're looking for
We're now in need of someone to manage our ongoing client partnerships, driving them to new levels of growth. We like people who are friendly, caring and humble and genuinely want to help our clients to grow their online business. You will need to be driven and organised with good written and oral communication skills as this is very much a client-facing role.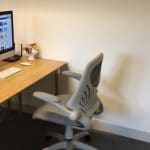 Ideally you would have direct experience in growing eCommerce stores, however any relevant internet marketing experience will be considered.
As we are a small team, you may at times need to roll up your sleeves and help out other team members with tasks outside of your area of expertise such as site testing, content population etc. If you're looking to heavily specialise in one field then we are probably not a good fit.
What we expect within 3 months
Although you will be assisted by the Creative Director, our Content Marketing Assistant and external copywriters – you will be primarily responsible for all internet marketing tasks, including:
Overall client growth strategy
PPC Campaign management
Social media marketing / account management
Email Marketing (primarily though MailChimp)
Keyword research, SERP monitoring, organic growth
Linkbuilding and outreach
User journeys / analysis & Conversion Rate Optimisation
Ongoing client consultation and business development
Technical SEO site reviews
Content creation, blog post writing, page improvements
Overall Marketing strategy for new project launches
The hope is that, within the first 3 months, you are able to work independently building on the successes we've had so far, liaising with other team members to achieve all of the above.
What we expect within a year
By the end of the first year we would hope to start seeing concrete growth beyond that which we've been able to achieve to date, the primary metric for success being the monthly revenue our clients are generating through their websites.
You will be entirely accountable for all internet marketing work and be actively developing ongoing relationships with our key clients, holding monthly / quarterly update meetings. You will be working with the directors to begin planning our future growth with the ultimate goal of building a marketing team around you to better assist our increasing portfolio of clients.
How we work
The only internet marketing tool we use is Moz but we're happy to change that to suit your preferences. All our websites are built on WordPress, so any experience with that would be helpful. We use Slack for team chat and Flow for task management. Beyond that, you choose the tools and software to best suit your needs.
Benefits
Flexible working
Although our preference is for someone who can work in our Luton office, we will consider semi-remote staff and are flexible about office hours.
Genuine work / life balance
We believe in productivity over 'putting the hours in'. We typically work 9am to 4pm and give 38 days holiday (5 weeks + 8 bank holidays + shut down at Christmas).
Other Benefits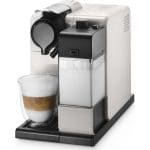 Real chance to shape your role and the company
Conference and training budget
Choice of PC or Mac
Coffee, tea and the occasional biscuit
Quarterly 1-to-1s and annual pay and CPD review
---
How to apply
Please send a CV and covering letter to phil@happykite.co.uk, please also include links to any relevant online presence you may have – Twitter, Dribbble, LinkedIn, personal website or blog etc.